I know you are all chomping at the bit to see which dress I chose...and here it is:
Blurry picture, but you get to see Tavo and I full length.
Saturday was an action packed, super fun day. I ran the 5K for the
Cabbagetown Stomp and Chomp
and met up with Tavo to watch Bluegrass bands and cabbage shredding contests. And to eat tons of chili!! I was glad to find four booths serving up vegetarian chili (but I still think mine is better) We took a nap and woke up super late--so showered, dressed, hair and makeup and we were out the door in less than 30 minutes. All the mornings of hitting snooze really do make you more efficient!
We met up with our friend Dan and he brought a cigar for Tavo. Look at those manly men with their manly cigars:
I wanted to try it too--do I look tough?
hmm...not for me. I quickly passed it back to Tavo.
I did join Dan in eating raspberries off the tables.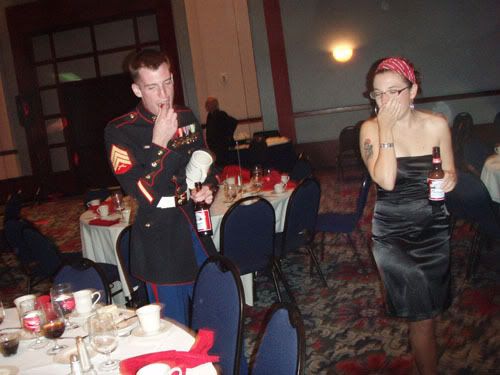 We went around and made sure no raspberry was left just laying around.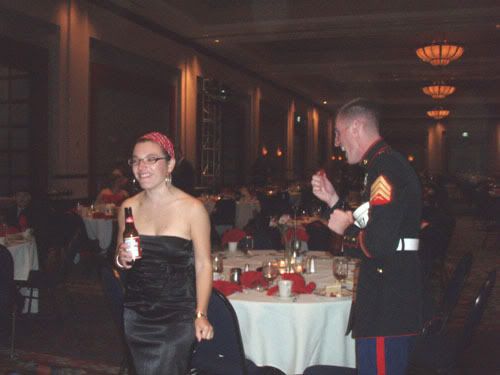 Yum raspberries!
We danced and chatted and drank some more--it was a really great night. This picture turned out really well--just ignore my demon eyes...
Got to get on that photoshop.