Tavo's sister and his niece came over to visit on Sunday and enjoyed the rope swing that he and Darryn made a few months ago...here's Gaby, having a ball: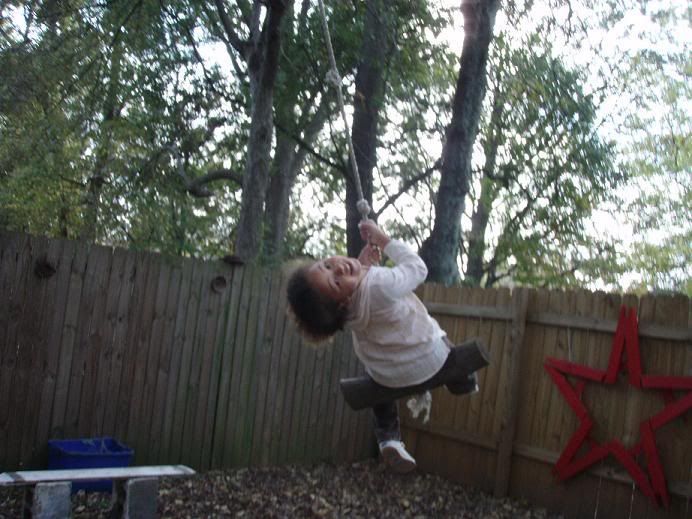 okay, I hopped on it too. Here's me:
Tavo was the bravest of all...but I can't find his picture. Will post soon!