We went to a gallery opening / Mexican punk show in Chicago during the spring, and this dude was there, with his bluetooth, acting as security. I tell you what--we did not act up AT ALL!!!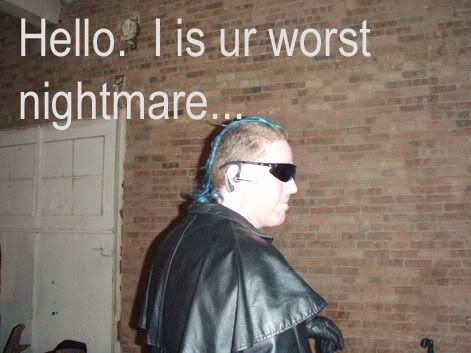 I mean, we even got a text from our friendly asian gal, warning us of the extent of his scary security measures...
Will do, my asian friend. Onward!