The many adventures of Artichoke.
All good artichokes are environmentally conscientious, so this one decided to take public transportation to visit Tavolini.
Here is Artichoke waiting for the bus. It was an unusually hue saturated afternoon.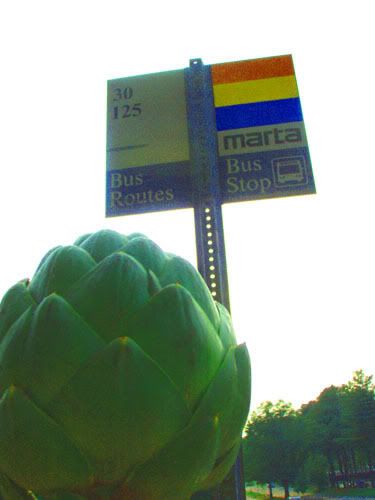 On the bus, Artichoke listed to Reggae Makossa on repeat for the whole 45 minute ride. The he got to the station and was waiting on the train.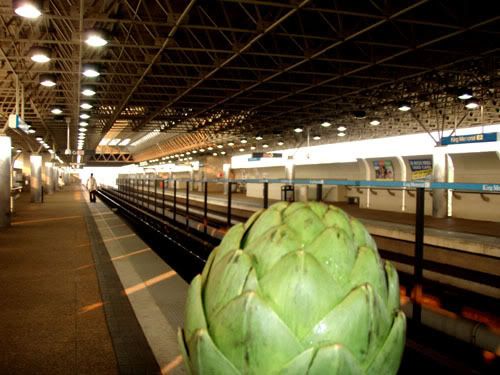 Artichoke went to check the view from the station. Smog.

More artichokes need to take public transportation and stop polluting with their cars.
On the way home, he stopped and looked at the bill board. The few, the proud, the Artichoke.
Artichokes are quite patriotic.
Also, Artichoke had to chill at the beauty spot for a minute, and soak in the quaint view of the BP gas station.
Next, it's time to get dressed up with some garlic and draw a warm bath.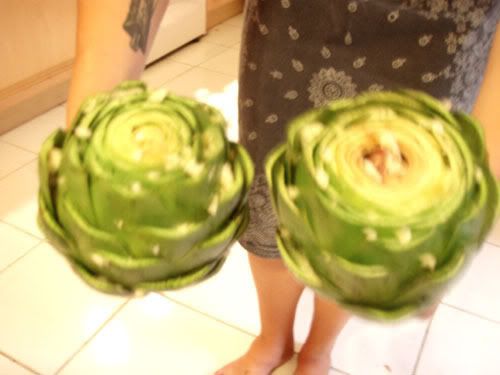 Relaxing with a beer is key.
But...beware of the Hairy Choke!!!
Dude, cooks go on and on about how awful and scary this thing is. And you know what? They're right.