Went to Pensacola over the weekend to celebrate Mardi Gras and to run a 5K with my friend Jennifer. Here are some quick pictures from the longest parade I've ever been to--we left after 2 hours, but I heard that it continued for almost 4. Laissez les bon temps roulette!!
**okay, I used photobucket and my pictures are all cut off. I'll reload them, one by one, tonight. I think if you click on the pics you can see the whole, if not just be patient. Darn size restrictions....**
King of the Sea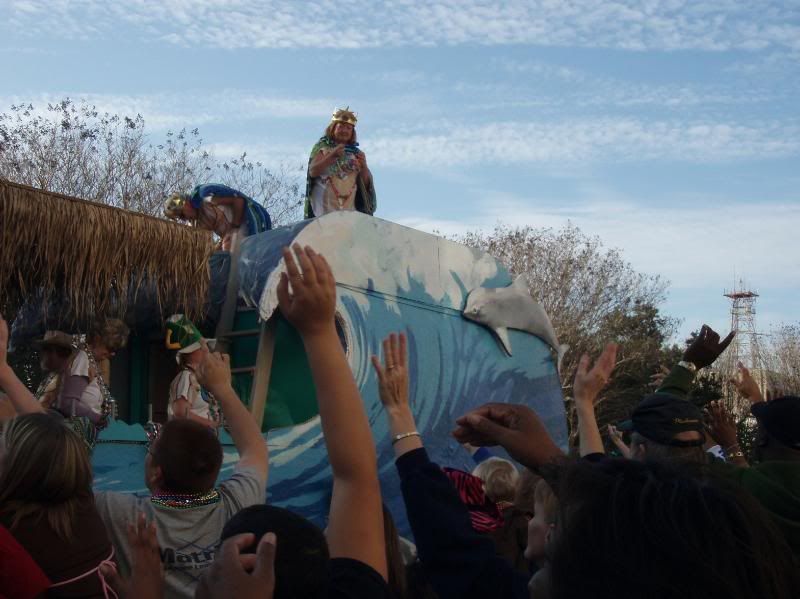 These were big dolphins!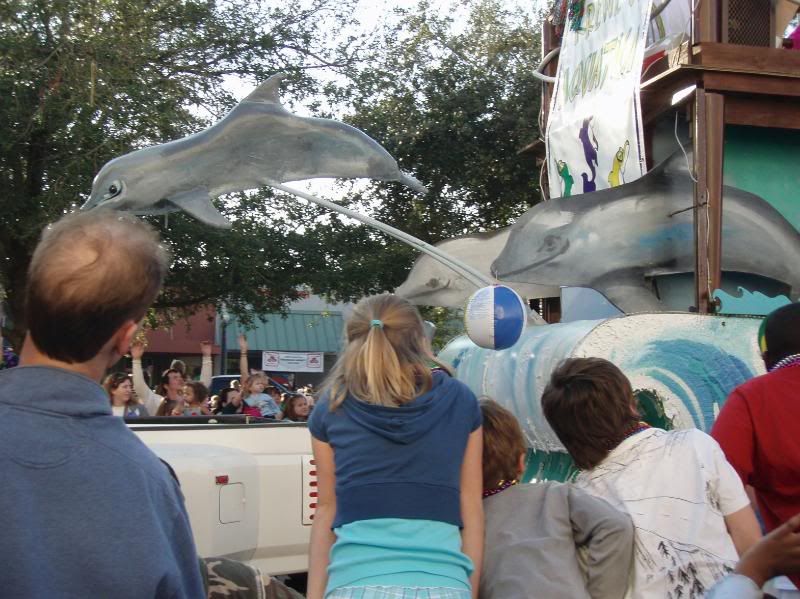 Car full o' Britneys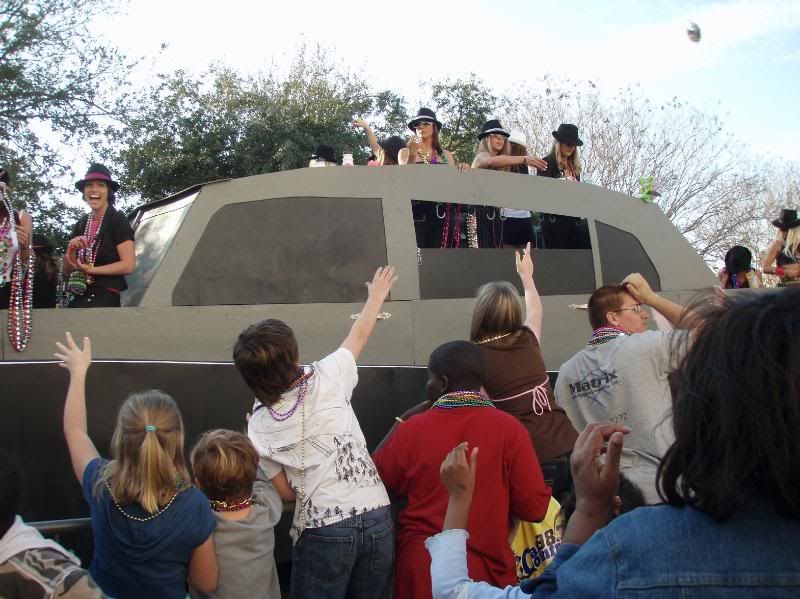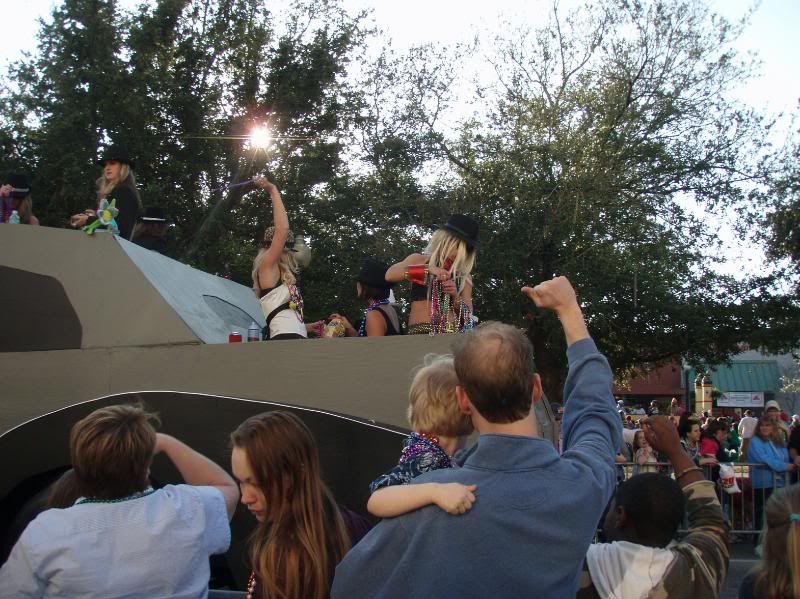 Live band playing on a moving float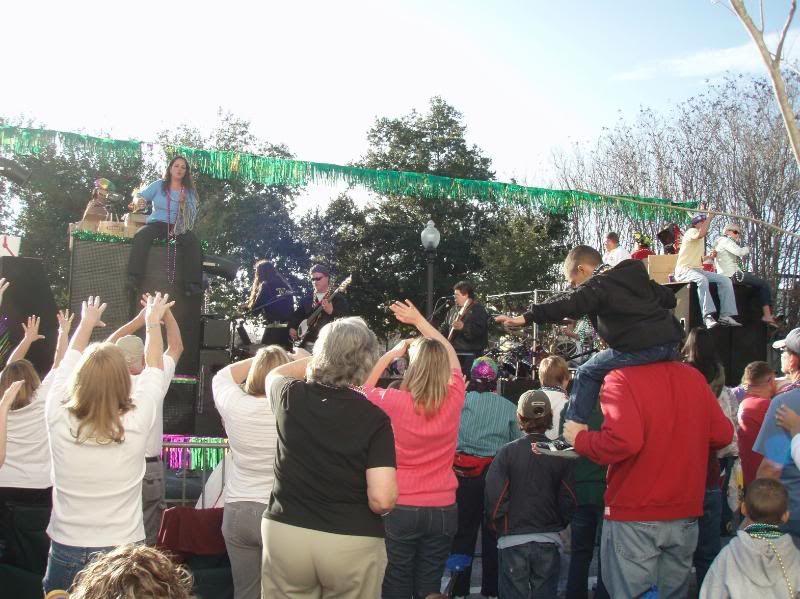 This tree was better at catching beads than I was--better assets??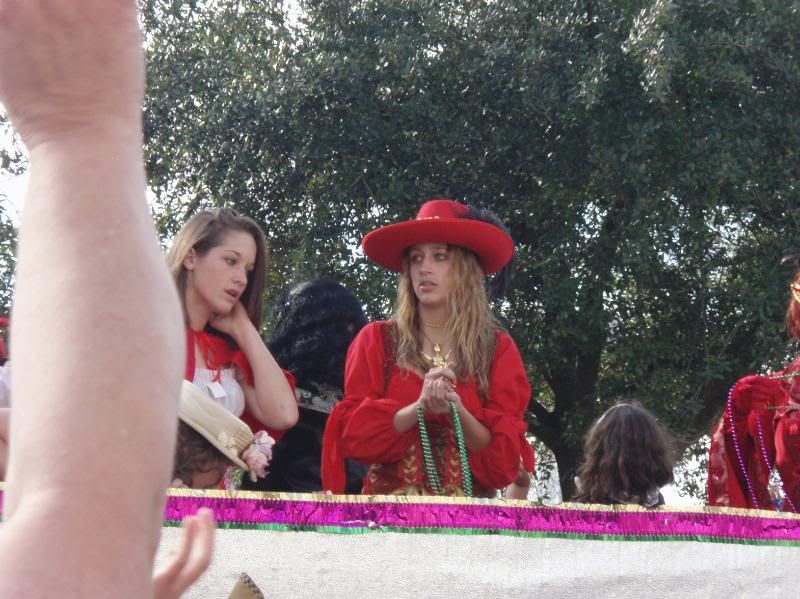 I was impressed by the mermaids--it was not THAT warm out!

Pirates were a big theme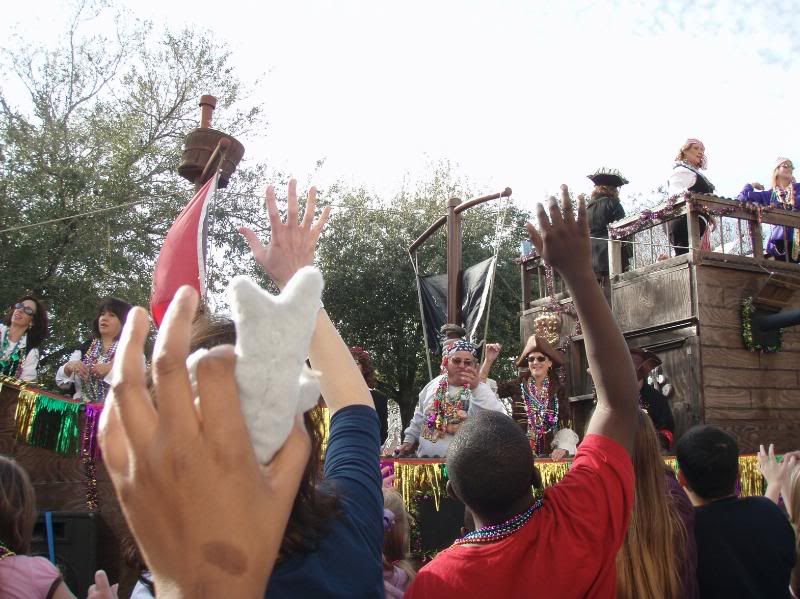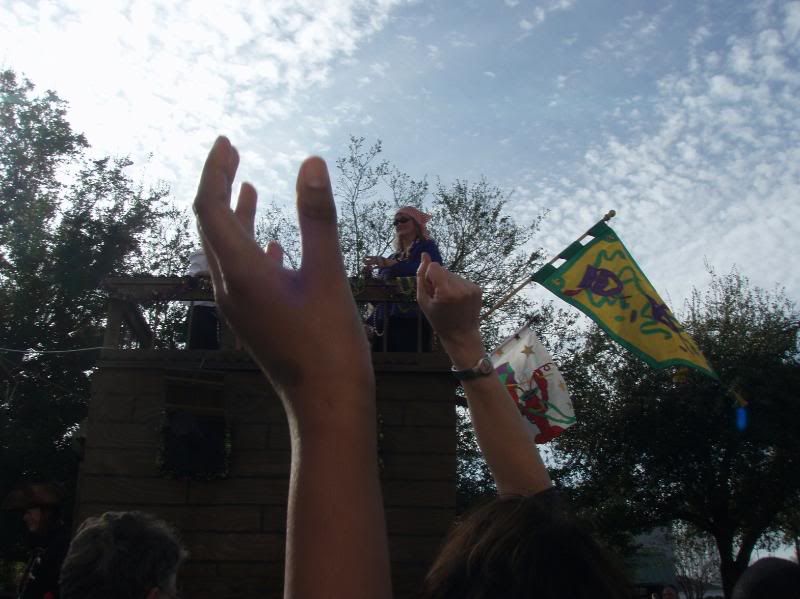 Do you see the Mario Bros?


Here's one mid-catch!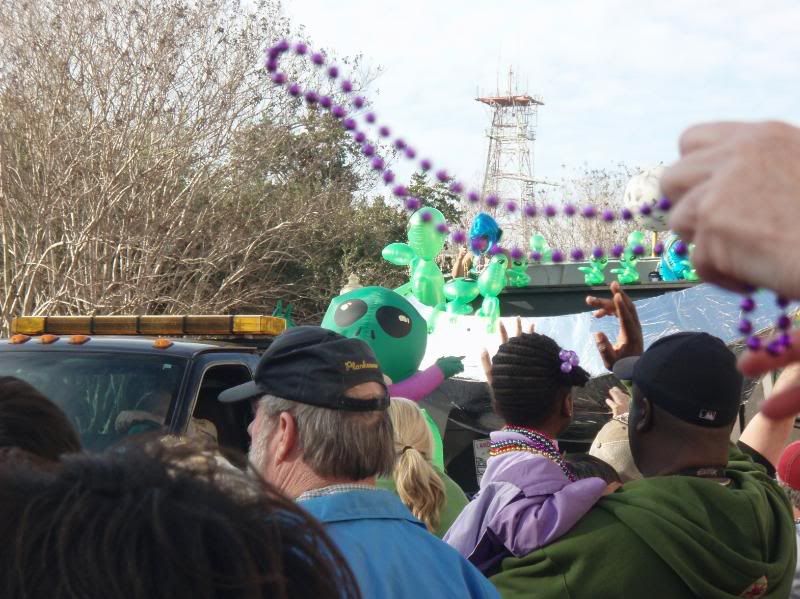 Happy Mardi Gras!